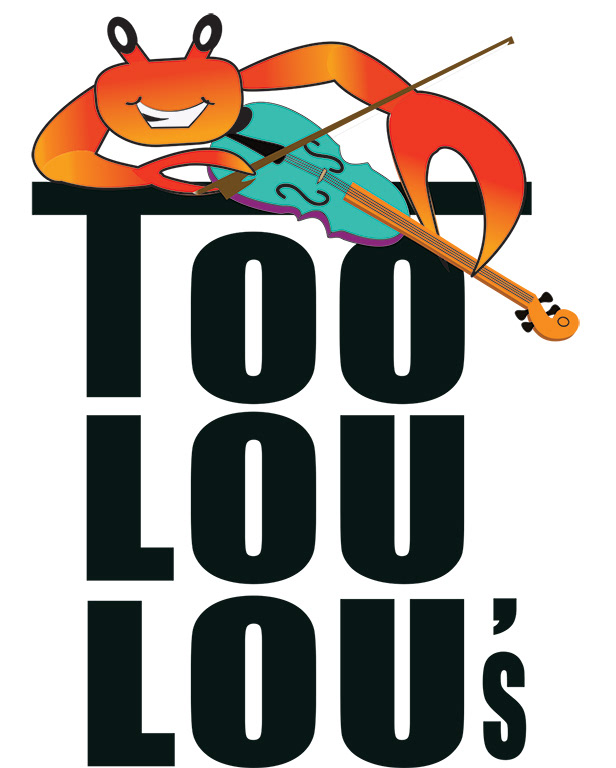 Heather Shaw and I co-created the logo.  As a typographer, she created the wordmark, and I created the crab and fiddle.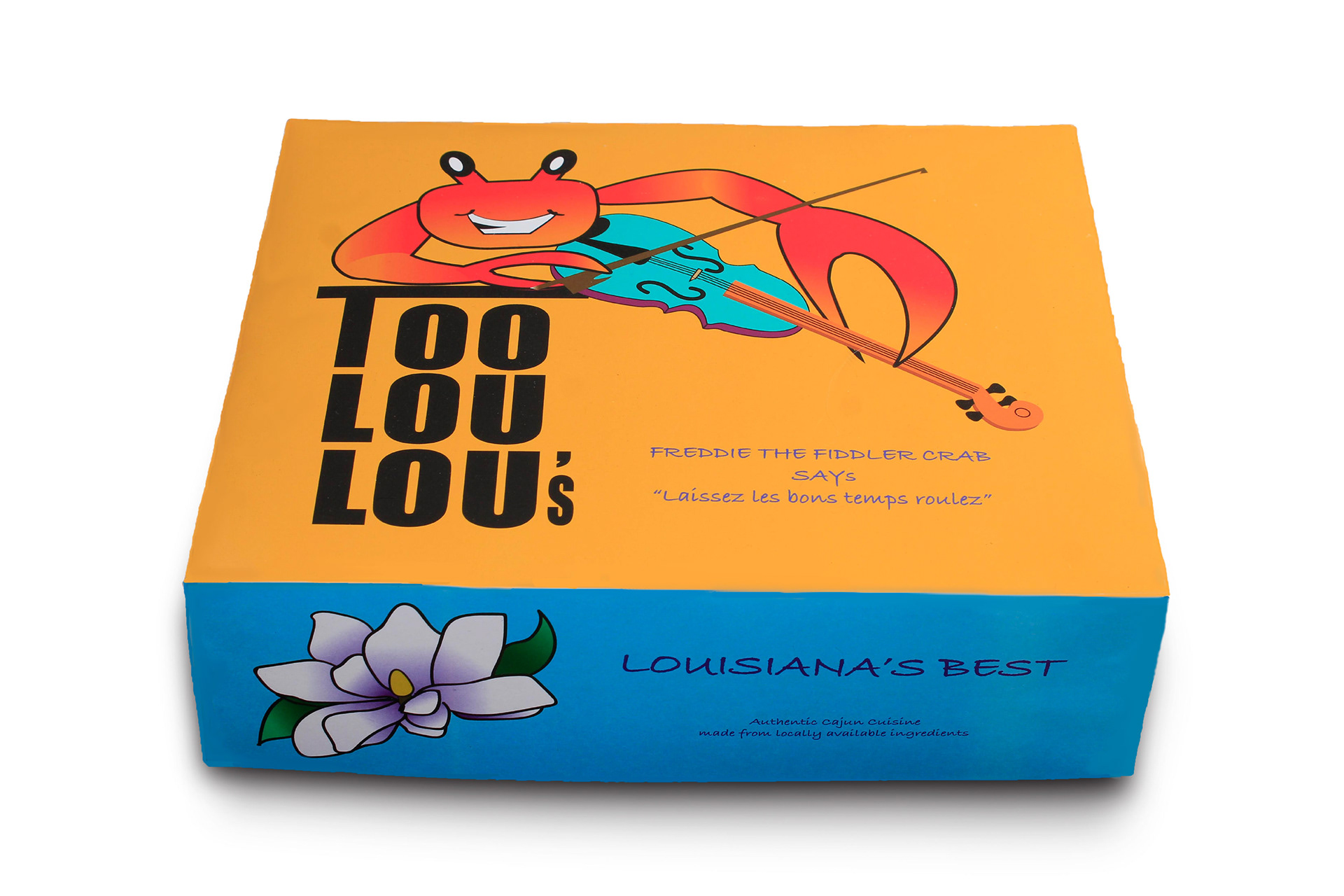 The to-go boxes needed to be fun, colorful, and sturdy enough to be used later by the customer as a box that they want to keep and possibly repurpose.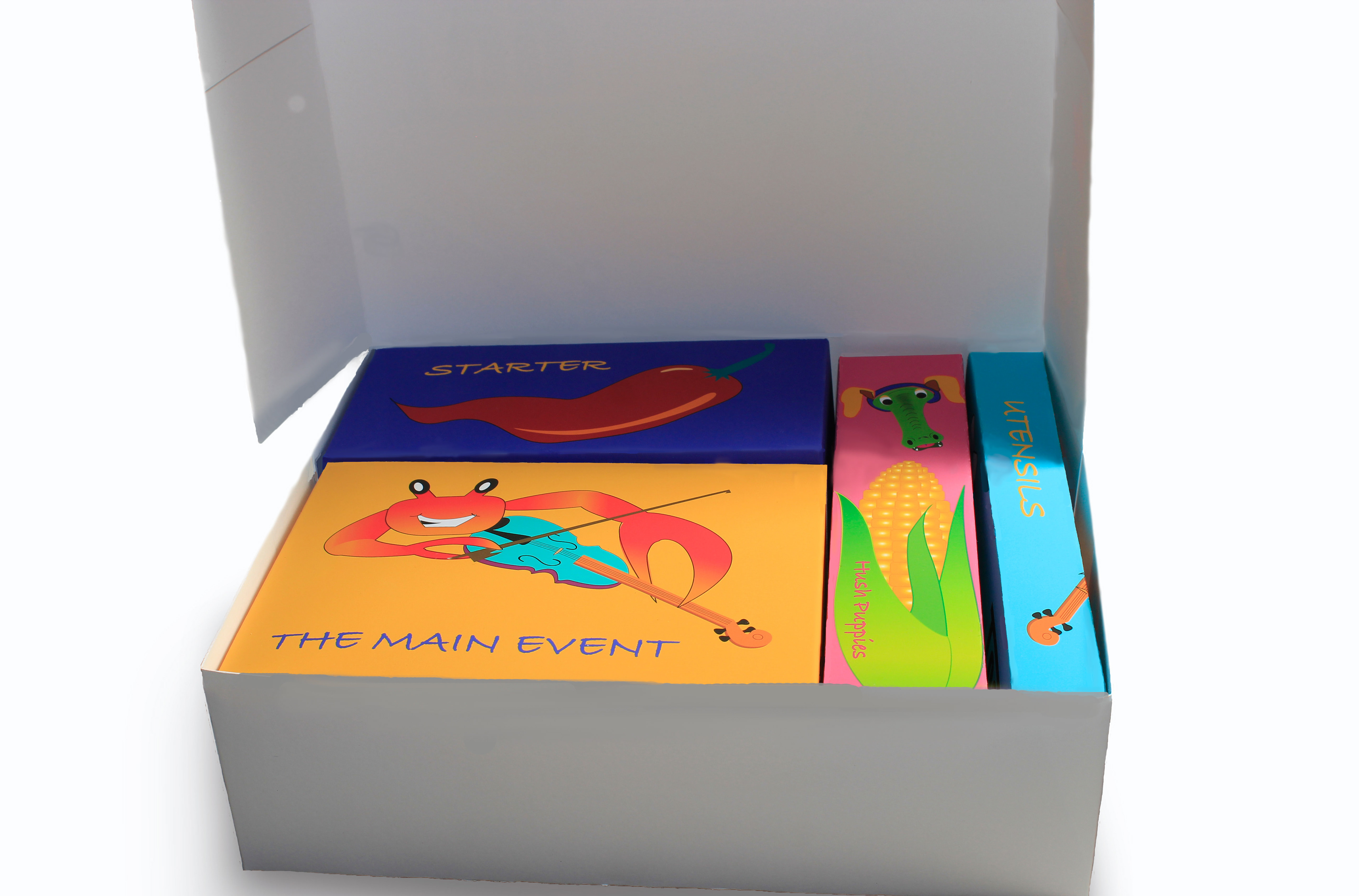 Since Tooloulou's is a family restaurant I decided to keep the box design simple and really punch it up with the color and illustrations. The magnolia represents the Louisana state flower.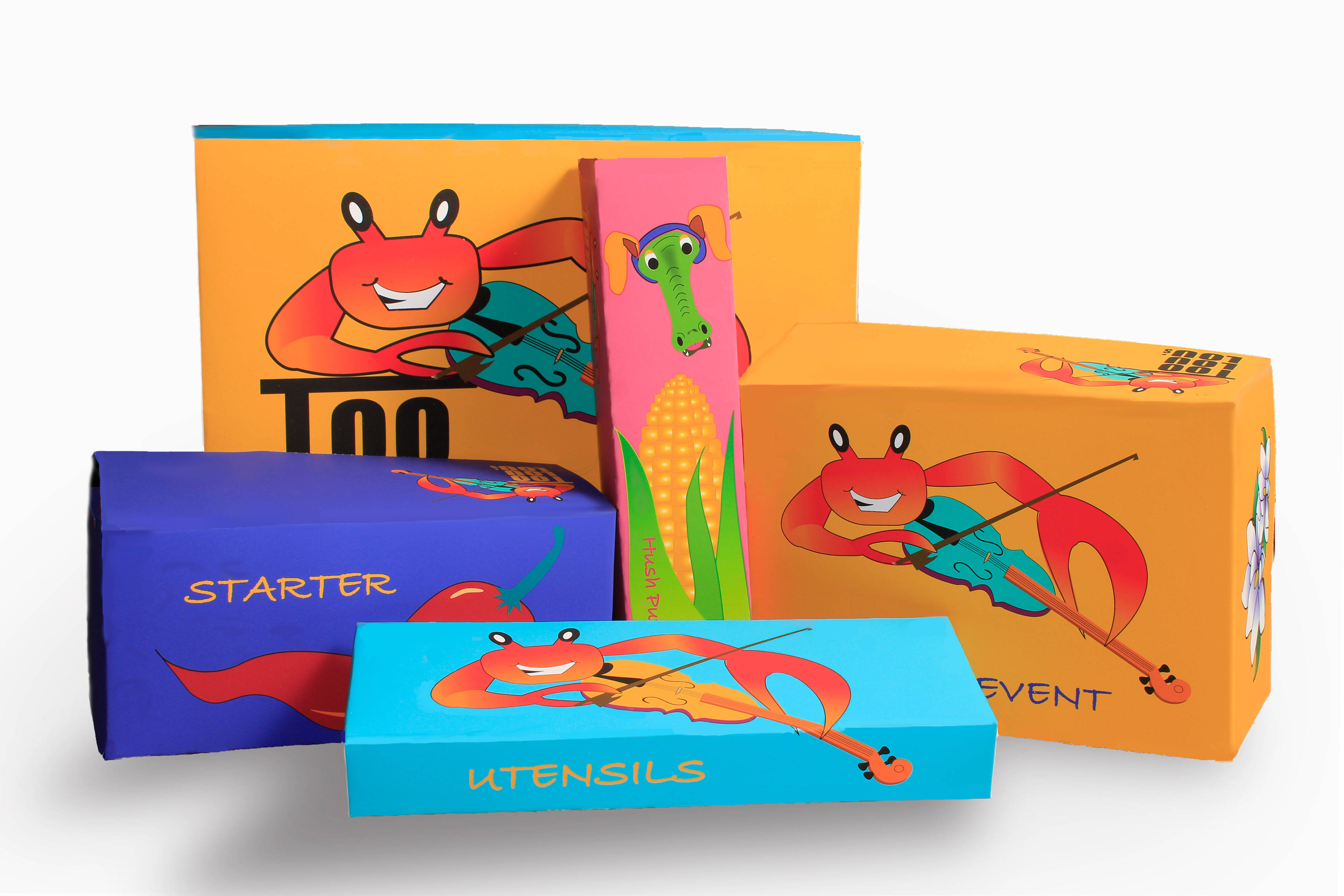 The 4 nested boxes needed to carry on the fun Louisiana theme.  The boxes hold the 3 courses:  Entree, Salad, and Bread. The 4th box is for utensils.  The images on each box are an indication of what is inside.