Starting with a photograph, I created a line drawing using a pen tool.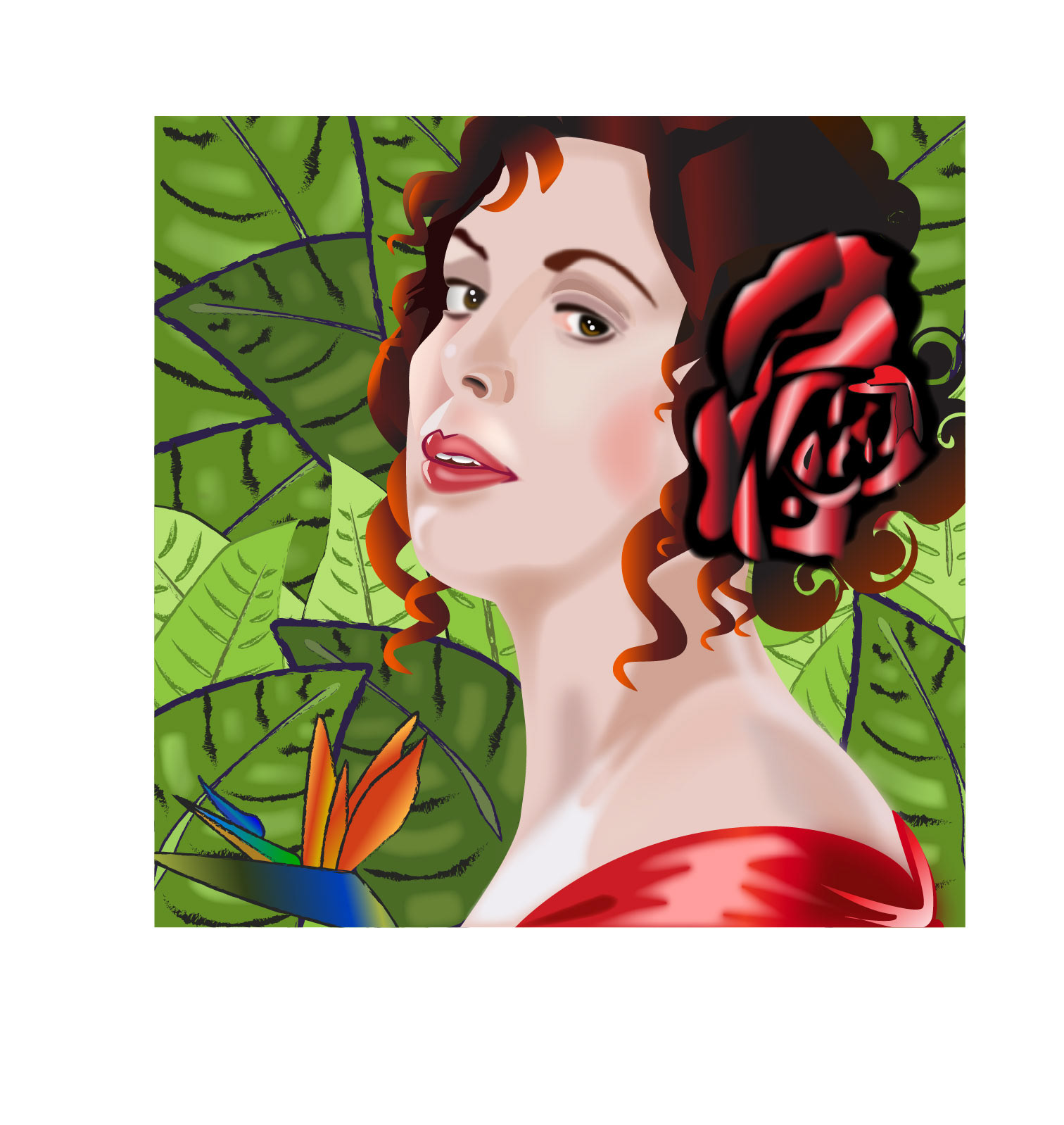 Next I added the color and applied the effects. The background came later.  I chose the tropical background because of the flower in her hair and her Hispanic heritage.

Lacey sometimes shows up in other projects.  Here she is Sofia the Fado singer.  I discovered Fado in the mid to late 90s.  Fado is the traditional and very ancient form of Portuguese Blues.