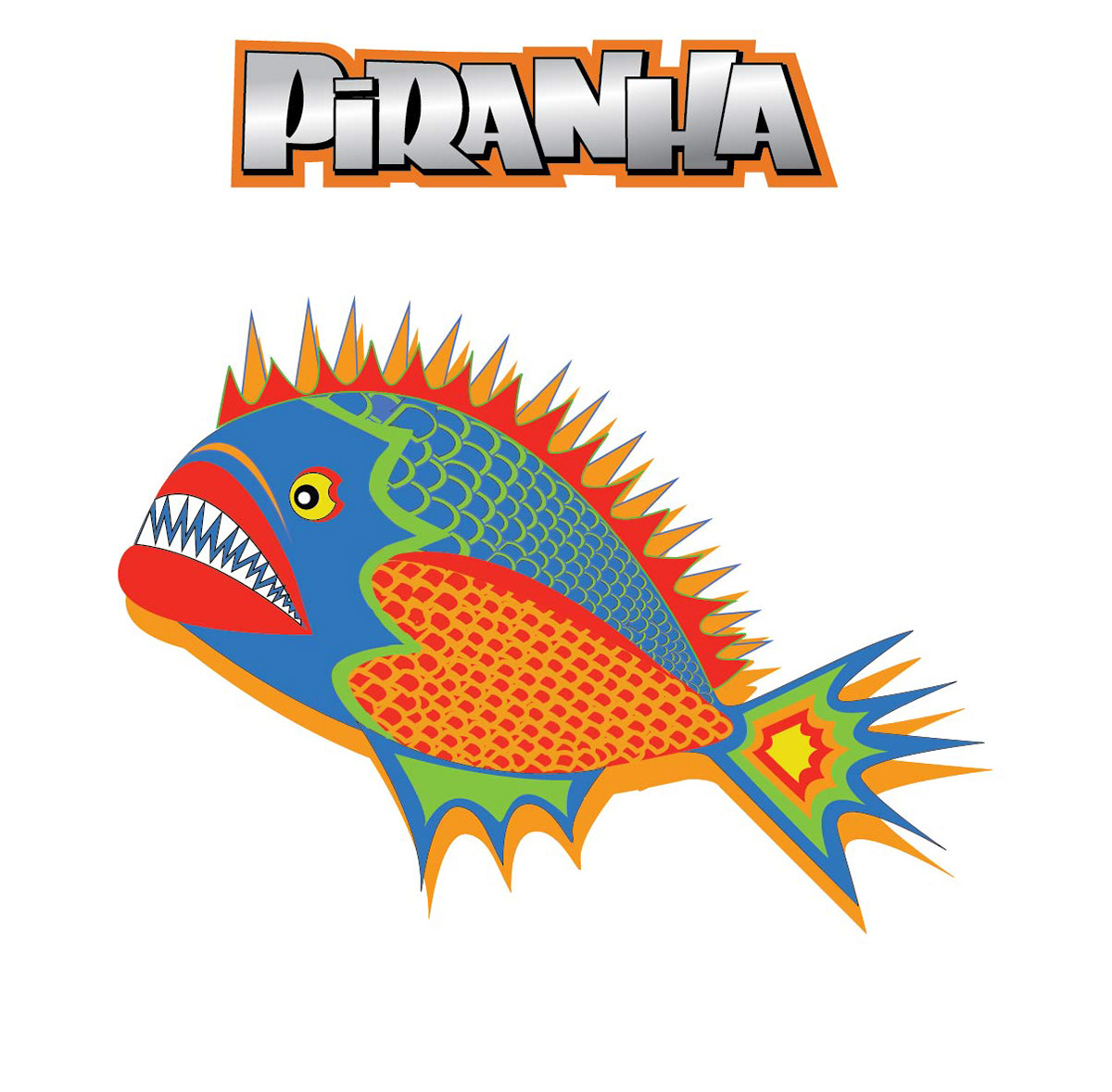 Again Heather Shaw and I teamed up on the design of the logo. I wanted to do a graffiti-influenced theme and Heather delivered on the wordmark. I created the symbol. I think it is pretty obvious that I love colors!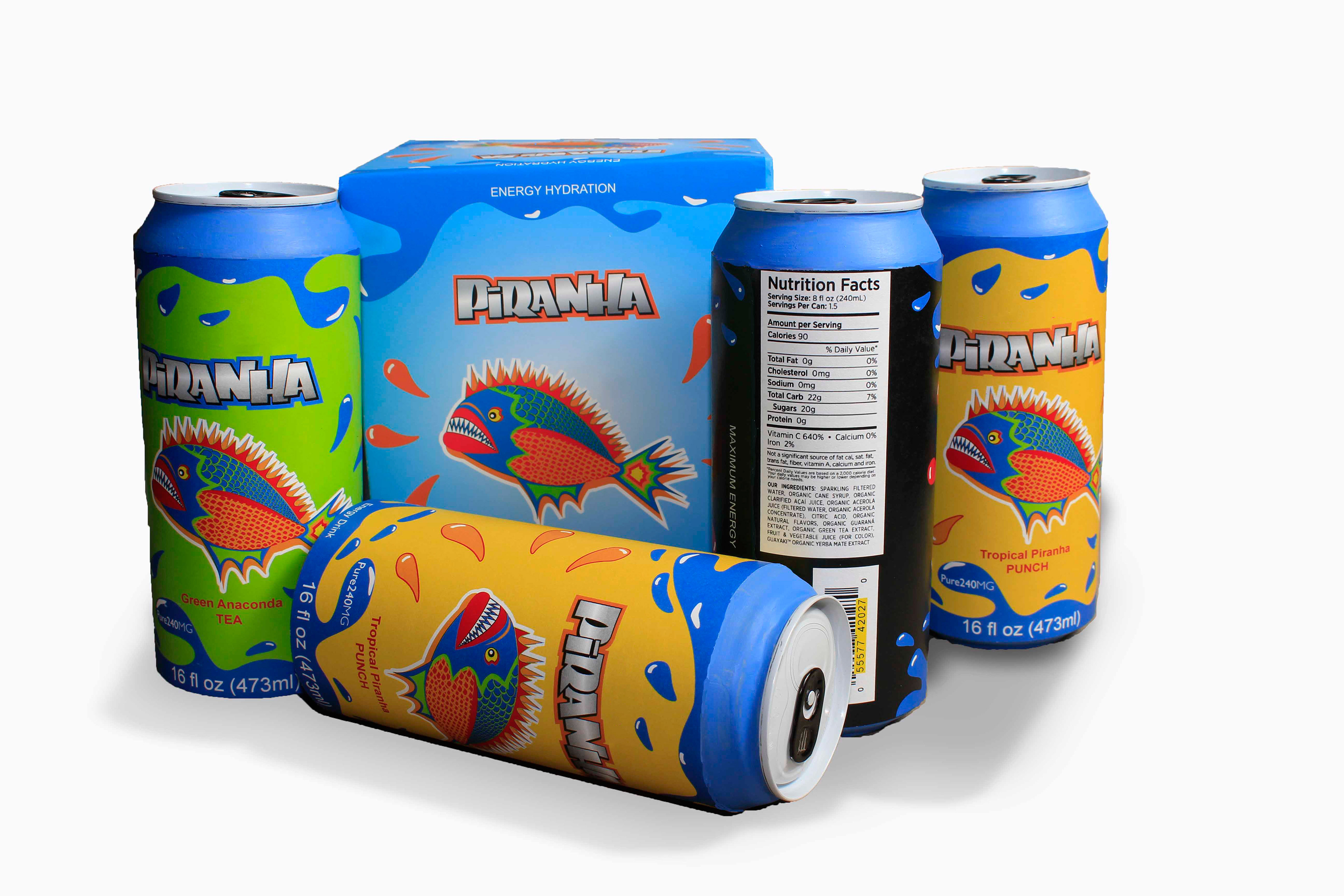 I developed 3 flavors and named them:  Tropical Piranha Punch, Black Mambo Cherry, and Green Anaconda Tea. All are highly dangerous creatures found in the Amazon.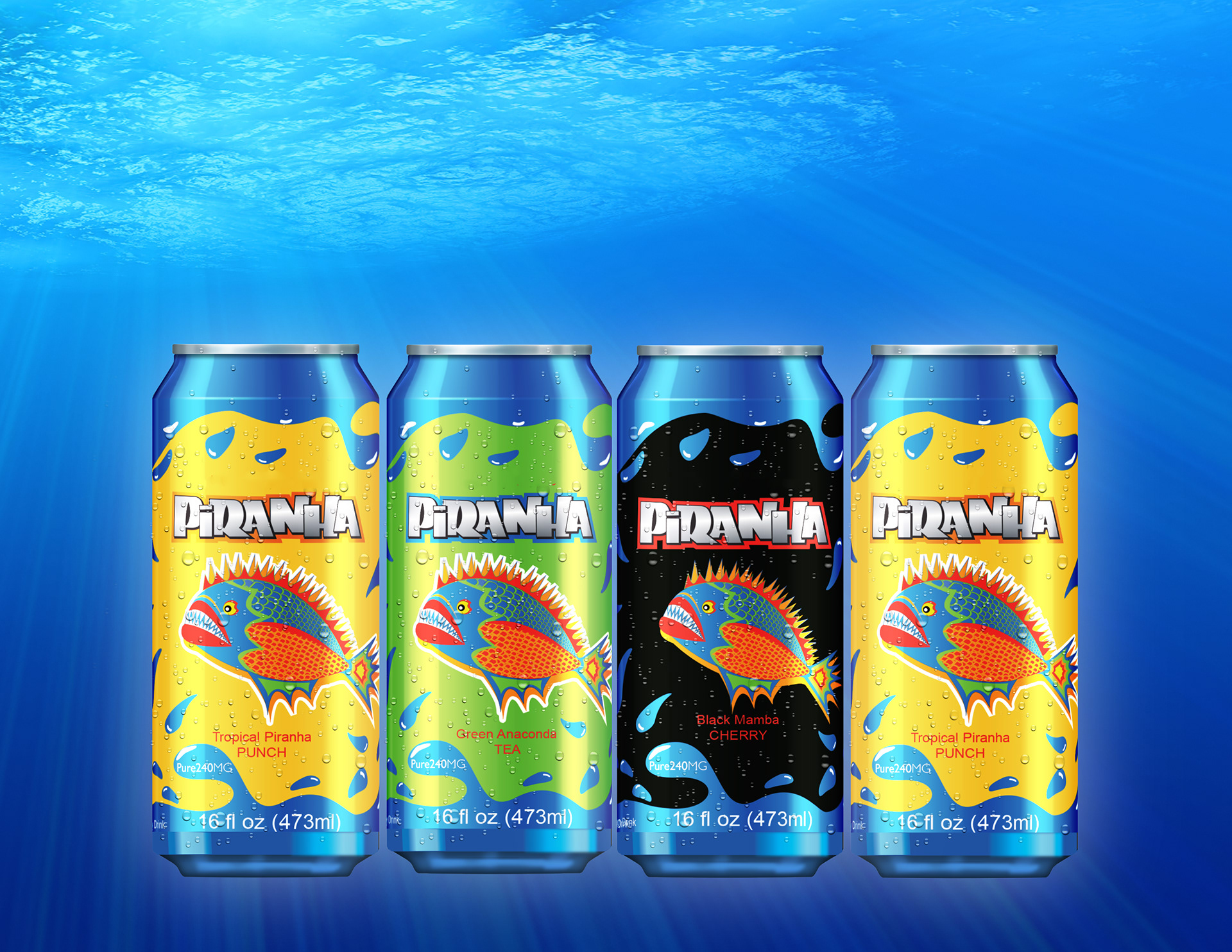 It was fun mocking up the cans in Photoshop.  The water background added to the atmosphere.

I got a little carried away with the underwater dangerous aspect, but that is just how my brain works.