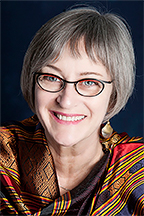 I transform information into visual inspiration. I am a freelance illustrator located in the Phoenix area working in both digital and traditional media. I create illustrations, graphic design, and web design for small business and non-profits. 
Design for me grows out of curiosity. Through research, I gain information that is the fuel for the evolution of my designs. My design style may change depending on each project's needs and parameters, its use, and users, but, my design philosophy is to have fun and inspire.

Originally from Seattle, I now live in Phoenix, AZ with my little dog, Johnnie, where there are infinitely more bright sunny days than grey rainy ones. I am not afraid to admit that I like Twinkies.